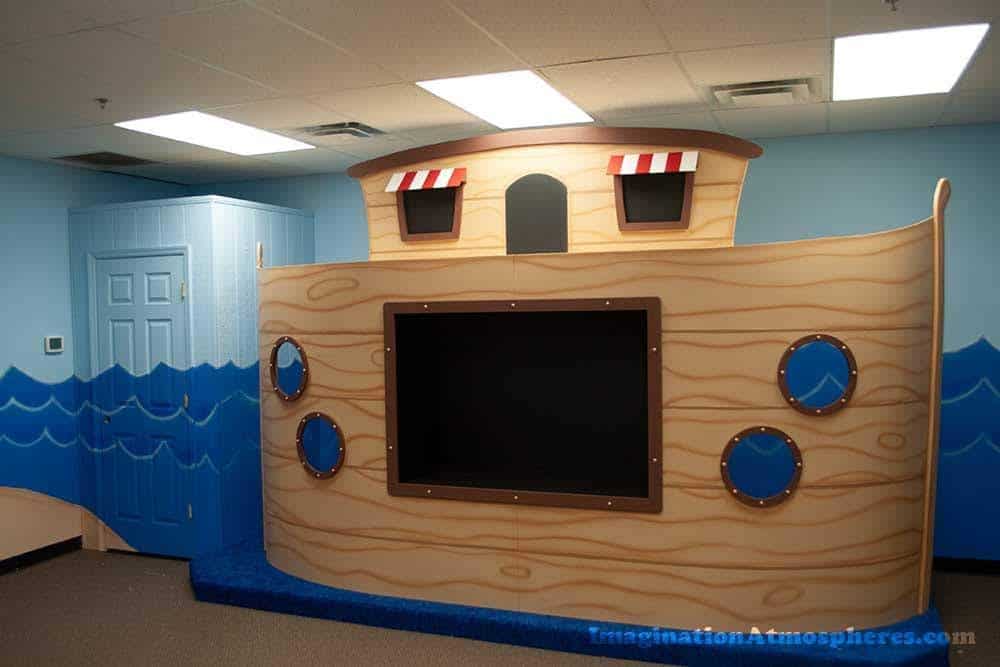 We frequently get requests to build unique, custom pieces that fit a smaller theming budget. This Noah's Ark Puppet Stage and Media Center is a perfect example. Originally the client asked for a large Ark to hold the television screen so it would fit inside the Noah's Ark themed room. Because of its size, we suggested it also be created to be used as a puppet stage as well, with the portholes each serving as puppet areas if needed.
In order to control costs and allow the media center to be constructed and fit into the church's smaller budget, the Ark was fabricated completely with wood. This made it not only economical but sturdy and durable as well. It's a Noah's Ark that may very well last as long as the original!
Contact Imagination Atmospheres today and let us begin working on a concept for you!