Creative
Interior Design
For Kids
Since 2004
We create amazing children's rooms. Our interiors stimulate young minds and prepare them for learning and for life-changing experiences of laughter, joy and celebration. These vital conditions bring kids back to your space over and over again.
Our clients are companies and organizations with a vision to inspire kids.
We design for schools, daycares, pediatric facilities, children's ministries, retail shops, youth groups, restaurants and amusement centers. We even create environments for business offices, assisted living centers, and pet hospitals. In fact, we're there for anyone with no tolerance for boring surroundings. Our unique process allows us to create large and small spaces for groups on tight budgets with a need for high quality theming and maximum WOW experience.
Whether your need is themed environments for large or small commercial spaces, stage design for children's theatre or kids church, or props, puppet stages or themed desks and kiosks, Imagination Atmospheres has a solution for you. Our consultations are always free, so start an inquiry into your new awesome kids space today.
Thank you, Imagination Atmospheres, for helping us create an exciting and inviting area for our preschoolers and their families! Rick and Brent were incredible to work with throughout the entire process and completely exceeded our expectations in their quality of work, creativity, and value for our budget. I love hearing our families, volunteers, and staff so excited about the new look of our space! I would highly recommend Imagination Atmospheres, and would absolutely choose to use them again for future projects!
From The Blog
Keep up with our thoughts on art, creativity and our current projects by reading "The Gorilla Blog."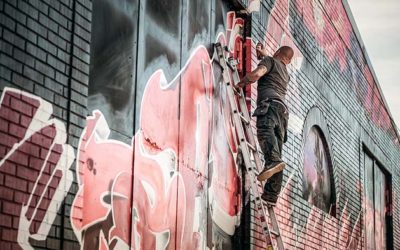 As creatives, we are often moved by an inner pull to create art. I honestly can't count the times when I've had an impulsive desire to paint or draw, yet when I sat down in front of the blank canvas or paper, not a single idea would flow from my head or hands. During...
Ready To Get Started?
Our consultations are free so get started on your project today!