We've created many puppet stages but the puppet stage we recently built and installed for Villa Rica First Baptist is our largest yet! One of the great things about this stage is it was created for an Old Mine theme which was installed exactly five years previously.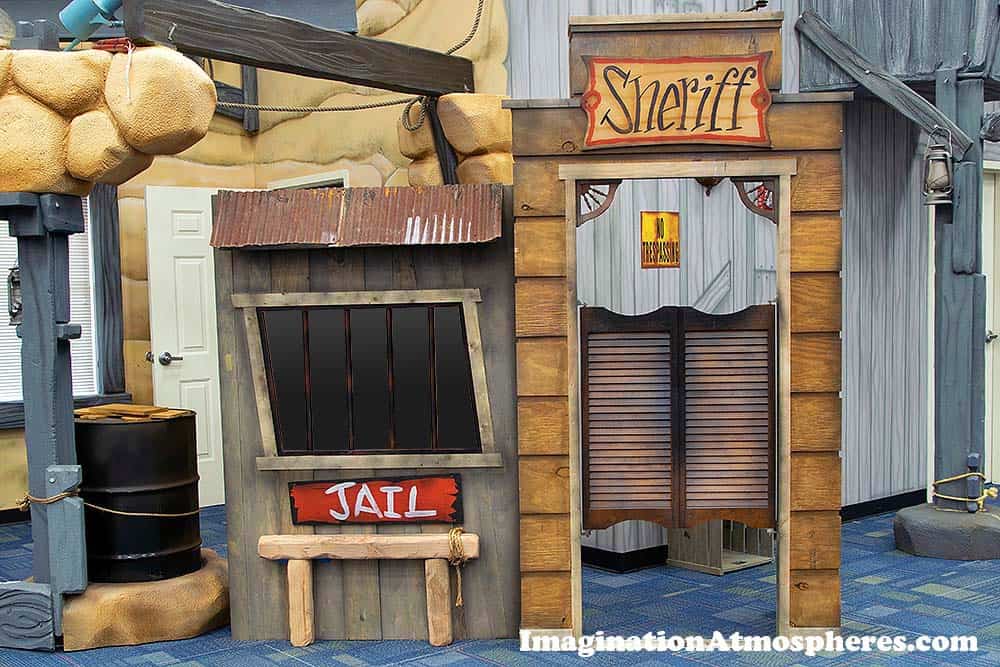 The stage was created in three parts and also built to accommodate human actors as well as puppets. The left side structures featured a Sheriff's Office and Jail. The Jail is a puppet and human area while the Sheriff's office features a doorway with working swinging cafe doors for the entrance and exits of actors.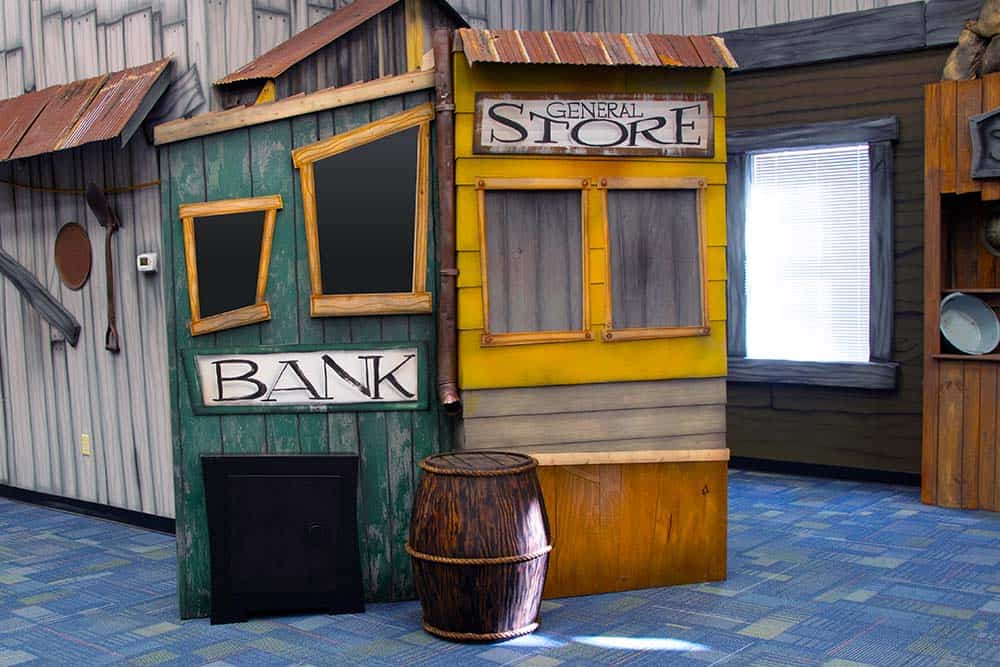 The right side structure has four separate openings for both puppets and actors. The General Store features sliding wood shutters to keep windows covered or open. A rain barrel serves as an actor seat and, well, who knows how much wealth is contained in the bank vault? This structure can easily accommodate several puppets and actors at once for extended scenes.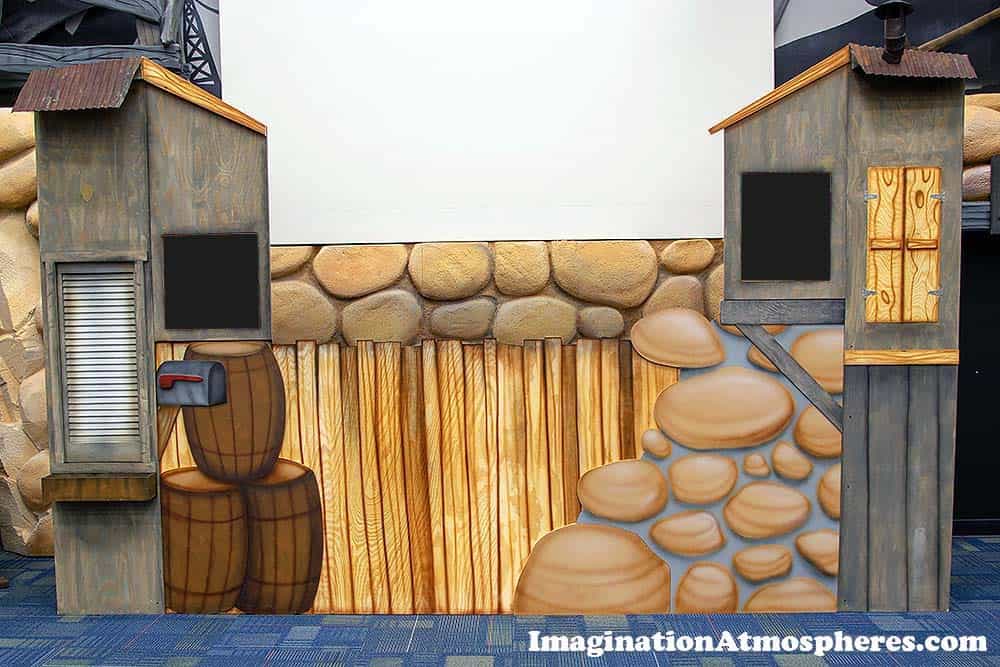 The third piece of the puppet stage can accommodate even more puppets that the previous two pieces combined! It features a long area of cartoon planking where many puppets at once can congregate. the structures on the side can house four more puppets with two of the openings having doors that can open and close as needed. The challenge of this puppet stage is it needed to fit under the projection screen, yet not block the screen when it needed to be used. With the help of two folding panels, this can be easily accomplished, making this a very functional and useful area for the church's puppet ministry.
We love building customized puppet stages whether they are large or small, and it's always fun to make them fit inside the previous themed environments. This stage enhanced the church's existing theme while giving new personality, and form to it, making a puppet stage area this children's ministry can use for many years.