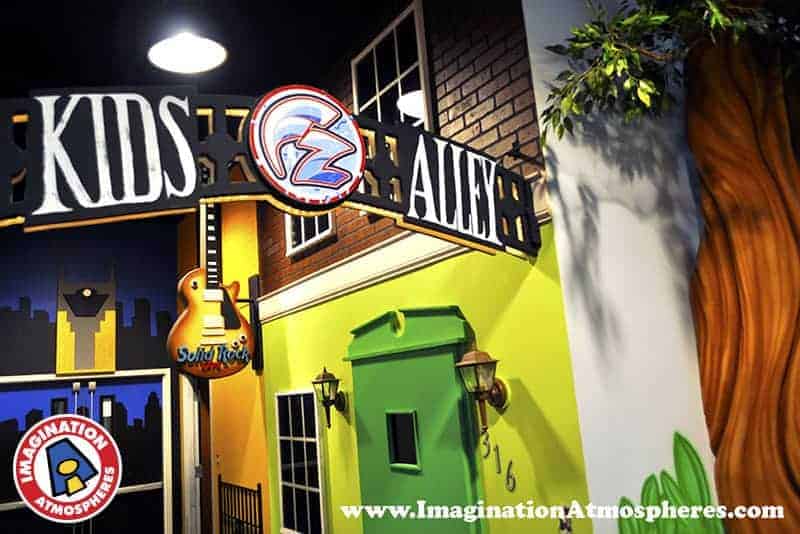 This venue in Nashville was themed as a downtown main street Nashville destination, yet customized to give the space it's own personal touch. Several well-known Nashville landmarks were incorporated into the environment. In this photo you can see an illuminated "Kids Alley" sign that calls to mind Nashville's "Printer's Alley." The "Solid Rock Cafe" references the "Hard Rock Cafe" and one can even see a mural of the Nashville skyline featuring the "Bat Building" Also in the theme was a record company, a park (with a large 3-D tree sculpture), carnival, BBQ restaurant, western store, Parthenon-styled movie theater and more.
The high ceilings in the space allowed for two stories of theming, giving a more realistic environment. Classrooms featured colorful mural celebrating Nashville's music, film and entertainment heritage.
Contact Imagination Atmospheres today and let us begin working on a concept for you!